Dr. Yond's Zombie Experiment ends!
---
After a week of squeezing in development wherever I could, Dr. Yond's Zombie Experiment is finally finished!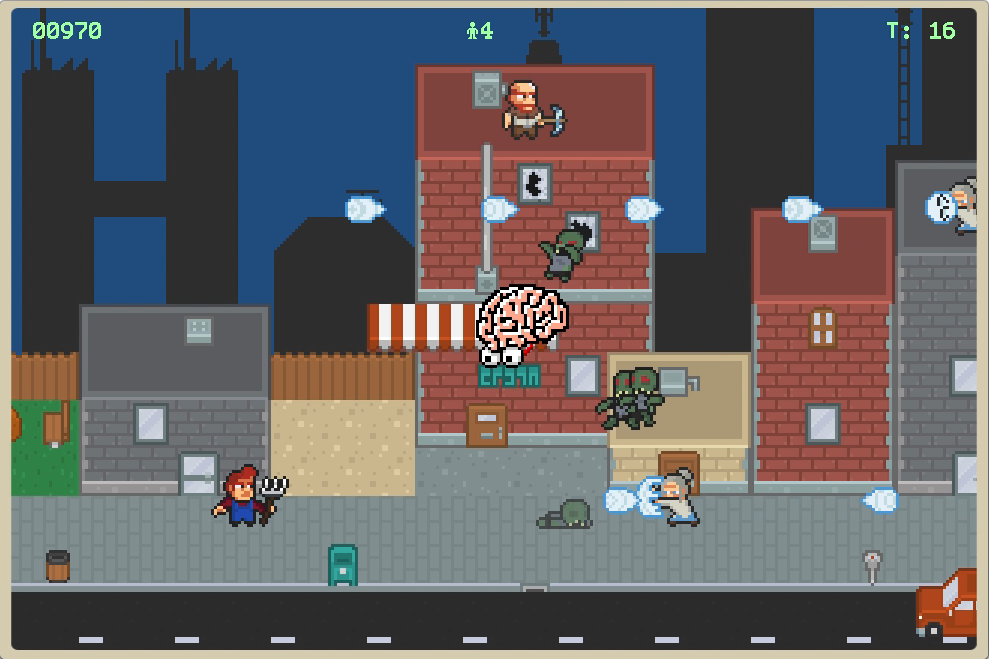 I had a great time working on this game. It's certainly not perfect (the initial load time is long, and there is at least one known issue allowing your zombies to walk on walls in certain situations), but I'm still proud of what my artist friend and I accomplished in a week. The level is definitely solvable, but it's not easy; watch me fail in the video below.

I'm also very pleased with how well Mini Micro held up to this sort of (ab)use! There are an awful lot of sprites flying around, sounds playing, mouse tracking, and other stuff going on, and on my computer (a fairly modest Mac laptop), I notice no lag at all. The virtual machine was extremely stable; I never had a single crash or freeze. The code editor needs a little bit more love — it tends to mess up the indentation on such a long program — but I'd say for version 0.6, Mini Micro is doing extremely well.
I'll do a more in-depth postmortem next week, when I've had gotten a little distance from it. Meanwhile, please visit the main game page and give it a try. I hope you enjoy it!